This music/random update is brought to you by Zee Avi - "Concrete Wall"

Fresh Oranges:
JJ Project - "Bounce"
|
Wiz Khalifa - "Word Hard, Play Hard"
|
lecca - "Jammin' the Empire"
|
Sammy Adams - "Only One"
|
Matt & Kim - "Let's Go"
|
Connor Maynard - "Vegas Girl"
| Cat Power - "
Ruin
" |
Best Coast
- "Why I Cry" |
Calvin Harris feat. Ne-Yo - "Let's Go"
Things that concerned me since June: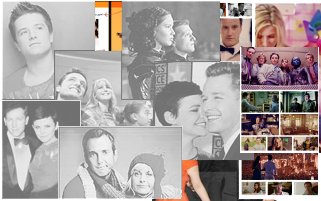 Graphics:
Arrested Development theme profile picture, pairing of Ginnifer and Josh (body-only), and photosets of White Collar and X-Men. I also re-made my avatars from Scrubs 3x01, which is my favorite episode from the series.
TV:
The West Wing, Eastbound & Down, Scrubs, Newsroom, Two Guys and a Girl, Mad Men, Melissa & Joey, Daria, Gossip Girl, and White Collar.
Movies:
Larry Crowne, The Dark Knight Rises, Wall Street, Fast Food Nation, Game Change, Carbon Nation, Recount, Monte Carlo, The Amazing Spider-Man, Fantastic Four, The Rocker, Wanderlust, Mr. Popper's Penguins, The Kids Are All Right, Couples Retreat, Love Wrecked, What to Expect When You're Expecting, Big Daddy, Something Borrowed, Cirque du Freak: The Vampire's Assistant, Alvin and the Chipmunks: The Squeakquel, RV, and 21 Jump Street
Experiences:
DC's Navy Yard, Truckaroo, First Watch after Bikram Yoga, Sweetwater Tavern, Buz and Neds, DC Campus Progress Conference, Art of Video Games, Clifton Cafe, Joe's Inn, and Omegle listing Hunger Games as an interest (don't do it!)
School:
I go back this Friday and then it'll be a couple of classes and mostly me surviving that and coming up with a topic. A lot more things are sorted out now though.
Social:
I have no idea how this will work, since all of my friends are in the work field rather than school now :( We'll see how it goes. Here's to talking to the 2 other kids in my class, haha. I got to go to Campus Progress conference this year, which was great! I should have been social there, but I believe it really motivated me for thinking about what I'll do next semester.
Job:
I have an idea of what I'll do for door decorations, maybe Pacman and Ghosts? I'm not sure that'll be too alienating or sending the wrong message. My locator board is definitely going to be pacman, and I hope to use pacman theme for any assignments or tutuoring, haha. Then again, not sure what the events will be, or I'll be more involved in the community. I'm super excited though!
News:
JCPenny being awesome
;
Chick-fil-A not being awesome
;
Income Based Repayment plan for student loans
;
you are what you eat
;
10 perks from Obamacare
;
three cups of coffee keeps Alzheimer's away?
;
Obama's attack on Romney outsourcing were stretched
;
first vein grown from human stem cells successfully transplanted into a young girl
;
Diabetes drug triggers potential neuron growth
;
Scientists discover bees can 'turn back time,' reverse brain aging
;
A recent survey finds considerable differences in how men and women view attraction between male and female friends
;
Better catwoman?
Cut Oranges:
Mid-Year Music
Mike Tompkins - "Cinema" and "Disparate Youth" dubstep a capella remix/mashup XD
Current Mood:
cheerful
Current Music: Two Door Cinema Club - "I Can Talk"